Individualized Career Paths
At Isthmus, the concept of career paths encompasses more than just the work our team members do for us. We appreciate and honor the individuals they are, the life experiences they bring, and the stage of life they are in. We take pride in our diversity of work experience and the unique perspective and expertise each of our team members brings.
While most of our team has a civil engineering background, we also employ team members from other engineering disciplines and backgrounds. We have team members who have re-entered the workforce after taking time off to raise families or care for elderly family members, others who have tried retirement. We even have civil engineers who tried other career paths and returned to civil engineering. We have team members who work full-time, part-time, and flexibly.
The Isthmus Team is comprised of the Operations Hub and six Resource Hubs. Our Operations Hub is made up of our engineers, technicians, planners, and GIS specialists. The professionals who work in our Resource Hubs (Communications, Finance, HR, IT, Legal, and Office Logistics) ensure that the Operations Hub is supported and the business runs smoothly.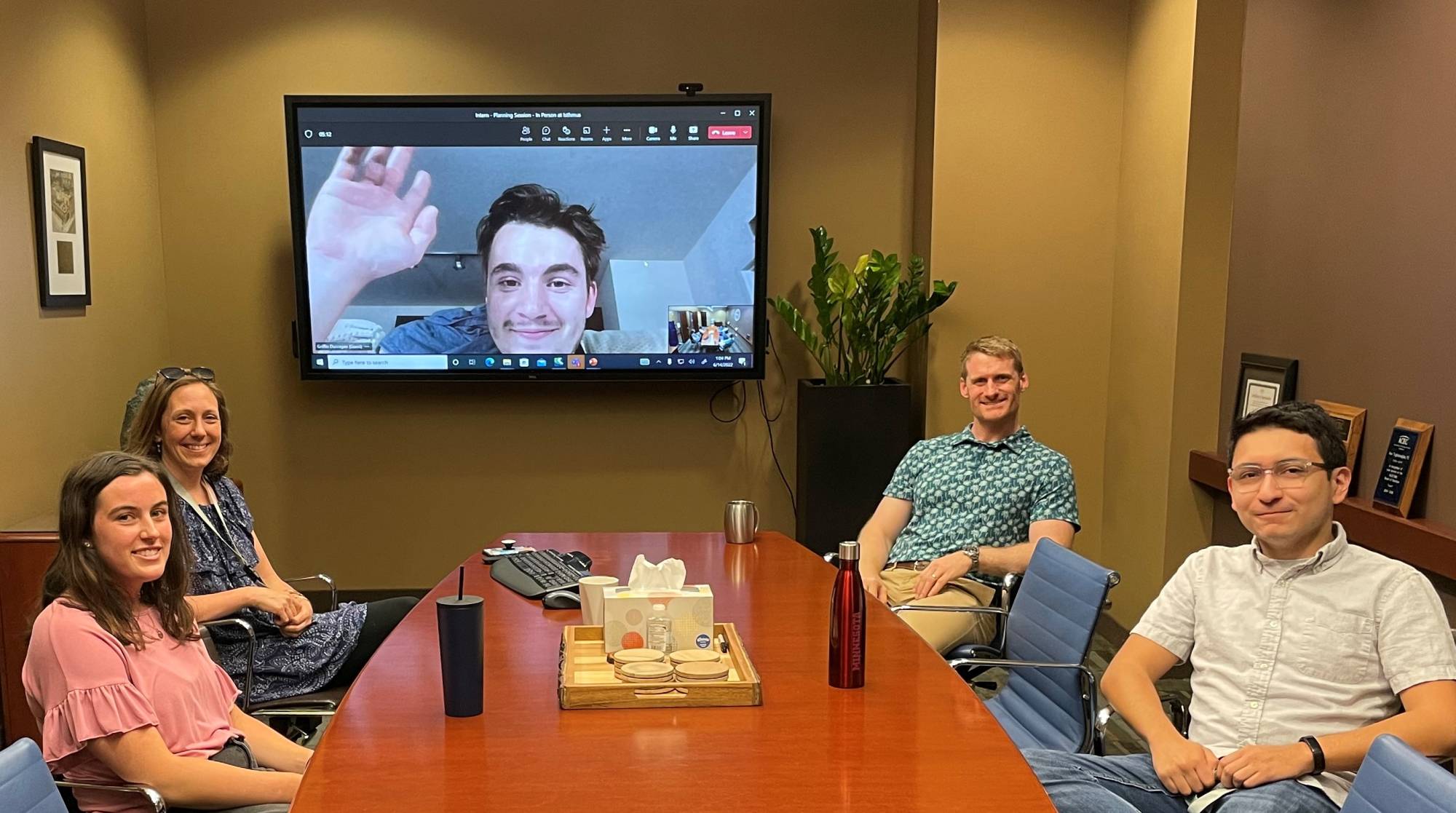 Internship Program and Early Career Development
Isthmus offers an Internship Program to develop and support the next generation of engineers and planners. Typically, our internships are offered in the summer, but we have employed interns year-round. Our interns are paired with a Career Advocate and provided with the technology and tools to engage in real-world engineering projects. We aim to expose them to multiple service areas and allow them to perform a variety of tasks. Several of our interns have accepted full-time employment upon graduation.
For entry-level professionals, we continue to offer Career Advocacy and broad exposure to different areas. To prepare engineers for licensure, we are intentional in providing opportunities across a broad range of core competencies.
Career Calibration
Every individual's career path is a journey. Choosing your own career path and adjusting or calibrating that path as necessary is welcomed and supported at Isthmus. We support each team member in setting goals that align with their interests, priorities, and/or stage of life.