Isthmus at the ACEC Business Development & Marketing Forum
Team culture is a priority at Isthmus. We don't consider it an industry buzzword or a lofty goal. We put effort into maintaining a cohesive and authentic team culture. And we view culture as a team effort.
With that commitment to team, Katie Toghramadjian, Mary Karlsson, and Jessica Burmaster, traveled to Scottsdale, Arizona to present at the ACEC Business Development & Marketing Forum on February 28, 2023. Our presentation, "Company Culture: Elevate Your Organization – A case study in fostering company culture across an organization," kicked off the event for business development and marketing professionals and seller-doers in the architecture, engineering, and construction (AEC) industry. In its second year, the forum focused on open discussion and sharing best practices, solutions, and insights into the challenges and trends in our industry.
"We were honored to be invited to share the Isthmus approach to fostering employee engagement at this forum," Katie shared. "The opportunity to connect with this community was both affirming and inspiring."
Our presentation offered a glimpse of our Team Isthmus culture and how it is based on our foundation of individual autonomy and mutual accountability and maintained with our focus on intentional connection. We shared examples of our Isthmus Connections — simple things that sustained our culture when we suddenly shifted to all remote work and that now keep us connected in a hybrid work environment.
Sharing the story of how we unexpectedly came up with a new tagline through listening to our team illustrated how our culture connects to our business development, recruiting, and retention. Listening to our team is what led us to an updated tagline, Meaningful Work. Meaningful Lives. More listening revealed how that phrase encompassed so much more than a tagline and is now our simple yet powerful statement of purpose.
With employee recruiting and retention a concern for many companies, we offered insights on how we have maintained a high employee retention rate and steadily grown our team. We highlighted our Career Advocacy program along with our customized career paths. We shared how we embrace non-traditional career paths and support our team in aligning their careers with their interests and passions — in both their work and their personal lives.
The theme of listening was not only a core theme of our presentation, it served as the foundational theme for the entire forum which included several beneficial opportunities for small group discussion to learn from one another. Each presentation and speaker throughout the forum complemented each other and provided useful topics and time for breakout conversations.
Mary noted that, "Emphasis on culture within the AEC industry was refreshing. The conference included one whole session on learning from mistakes where we learned through others' experiences that agreement is not the same as consent."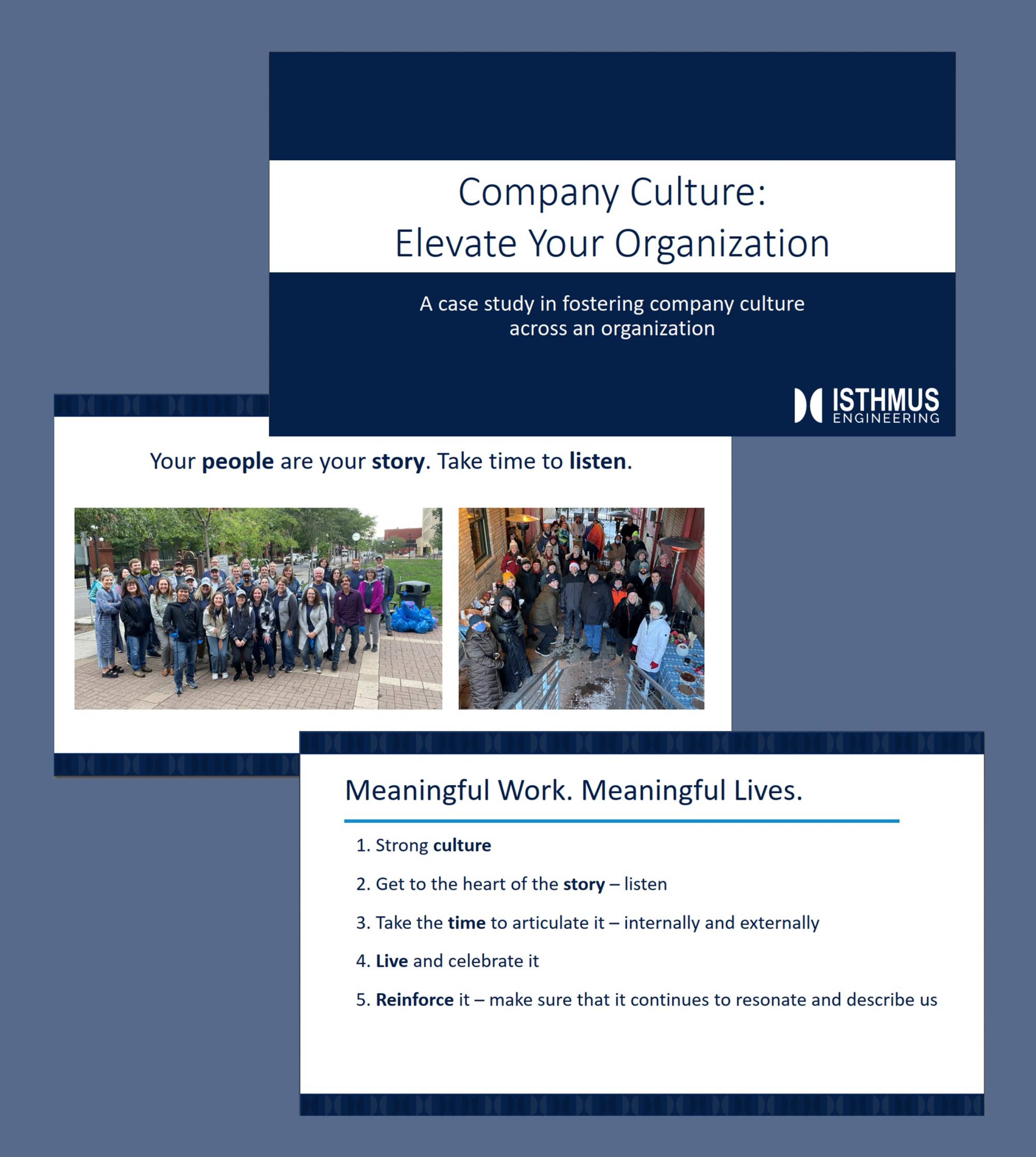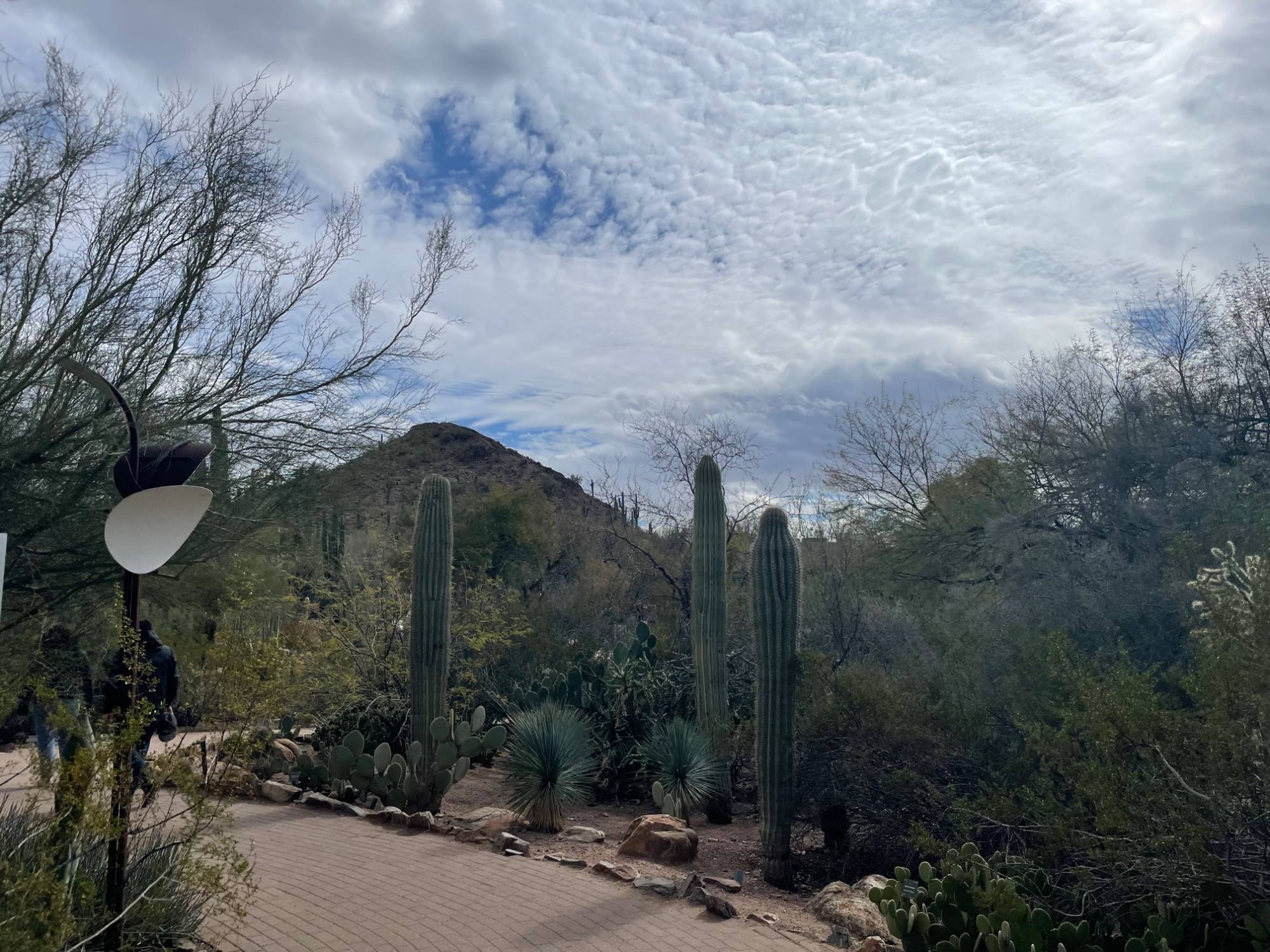 It truly was a privilege and a meaningful experience to present and participate in this forum. Along with a little extra vitamin D from the Arizona sunshine, we left with new ideas, new friends, and new energy to continue pursuing Meaningful Work and Meaningful Lives.
If you are interested in learning more about this presentation or Isthmus Engineering in general, please contact us.