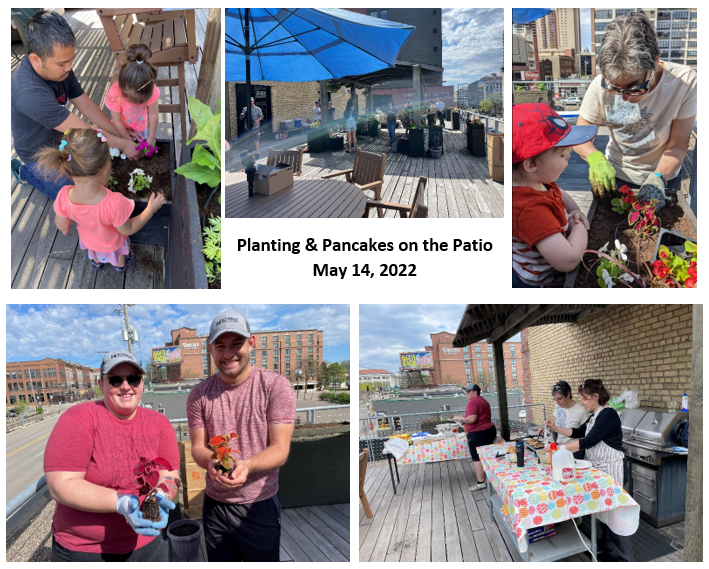 The Isthmus Terrace, also known as the TDP (Terrace-Deck-Patio), is beloved by our team. It ranks right up there with our parking lot as a favorite feature of our Lowertown St. Paul office. A great place to enjoy lunch, an outdoor meeting, or quick sunshine break, the Terrace also plays host to team and client events.
This year, we got our team involved in beautifying the Terrace for the summer season with our first-ever Planting and Pancakes event. A hearty crew of Team Isthmus, family, and friends gathered on a gorgeous Saturday morning in May and made quick work of planting and feasting on pancakes and waffles. We even designated a corner of the Terrace for a pizza garden with herbs and tomatoes planted for all to harvest and enjoy throughout the summer.
Fast forward a month and our Terrace is looking beautiful and bountiful! We enjoyed a first taste of our garden at one of our regular Wednesday Happy Hours in June and look forward to future harvests – and a good pesto recipe!